Lowering the Conversion Barrier
Apple's iPhone 6s announcement of the 3D Touch feature spurred a flurry of version releases from leading apps like Instagram, Twitter and Pinterest embracing this new feature. What 3D Touch actually represents, is a larger trend in user interface design where functionality can be introduced without adding weight to the interface. It's the beginning of features designed to reduce visual overhead that users are exposed to within mobile apps. The remarkable thing about 3D Touch is that it's invisible, yet has the power to speed up interactions without adding complexity.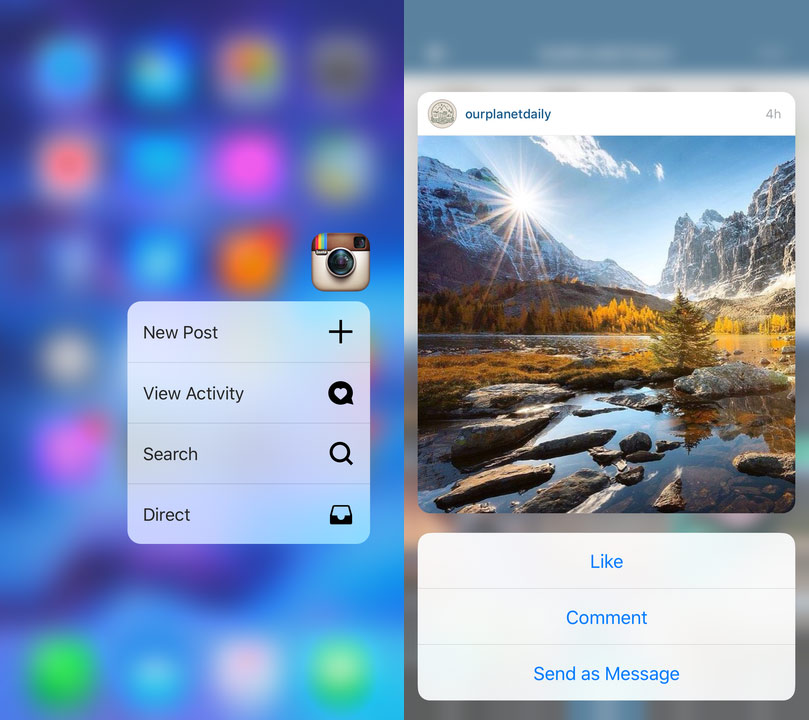 The primary methods of interacting with 3D Touch includes Peek, Pop and the Quick Action menu. Peek and Pop give users a choice to quickly preview content and engage when it makes the most sense. It adds an exploratory element for apps to serve interesting content previews before customers fully engage. Alternatively, the Quick Action menu allows users to long press an app icon to see and jump into up to four sections within the app. The feature removes a layer of interface and drops customers directly into their desired location within the app.

giggle, a New York based new-parent boutique retailer, partnered with our team earlier this year to create a shopping and registry application. Powered by our Pivot mobile commerce platform, this app leverages the brand's strong online social community to inspire shoppers through shoppable content.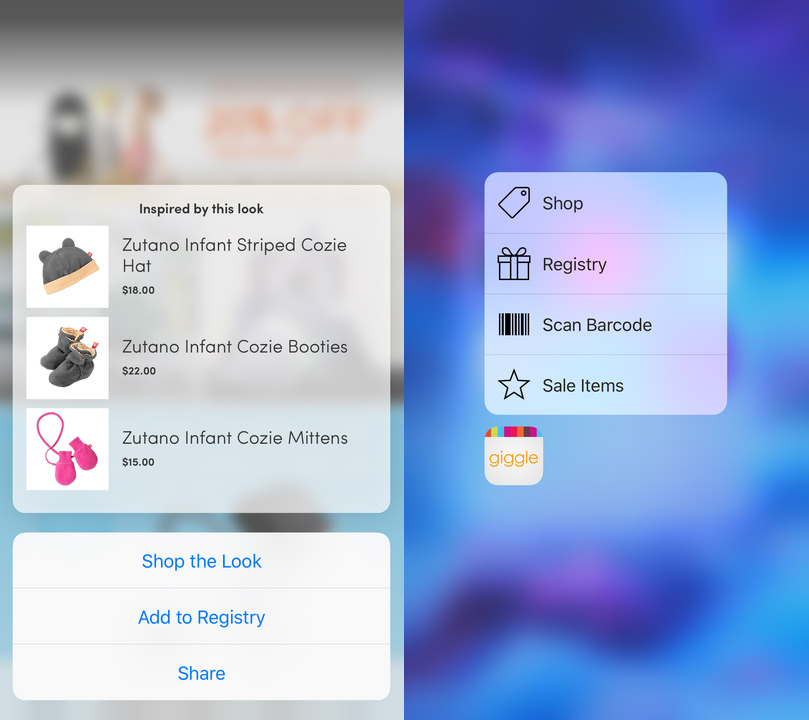 The latest App Store release of the giggle app introduced 3D Touch capabilities to mobile commerce. Shoppers use the Peek and Pop functionality to browse giggle's social and brand generated photos and preview which products are used to create a certain "look" (outfit, playroom or baby room). From the Quick Action menu on the home screen, shoppers can quickly access sales items, view baby registries, or scan items directly into their registry. These 3D Touch enhancements get users closer to their desired content without excess friction or interface added to it.

As mobile commerce sales climb to an estimated $74 billion this year1, a 32% increase from 2014, there is an urgent need for companies to invest in building remarkable customer experiences on mobile. Given the significant appetite for mobile shopping from consumers, brands have tremendous upside to produce shopping apps that reduce friction and increase mobile conversions. The 3D Touch feature, and those to come, provide opportunities for mobile commerce platforms to make mobile shopping the preferred digital channel for the shopper and more lucrative for brand owners.