The All New Oven Bits
You may have noticed that we have a new look on our corner of the Internet. We couldn't be more excited to share the new Oven Bits with you. You will find a brand new site, an updated logo, and some fresh new faces. While this all may seem a bit sudden, it's actually something we've been baking internally for quite some time.
More Than Just a New Face
If you've known us at all, you know plenty has changed over the past few years. Our team has grown tremendously and our work has been viewed by millions of people all over the world. With these great areas of growth, an opportunity presented itself to exceed our own expectations. One of the first items to change is very near and dear to our hearts, our cookie logo.
It's been the stamp of quality on everything we make and has been the start of countless baking jokes and we love it. As with everything else we do, we are constantly aiming to exceed our own expectations. This naturally led us to reevaluate our own identity.
After a few long nights, and silly amounts of coffee, we landed on an identity that still nods at our past, but strongly speaks to our bright future. We knew that no matter what we made, it needed to be timeless, honest, and still uniquely us. We kept it simple. We removed all unnecessary embellishments and stripped down the logo to it's bare necessities—our name and our favorite cookie shape. We fell in love all over again.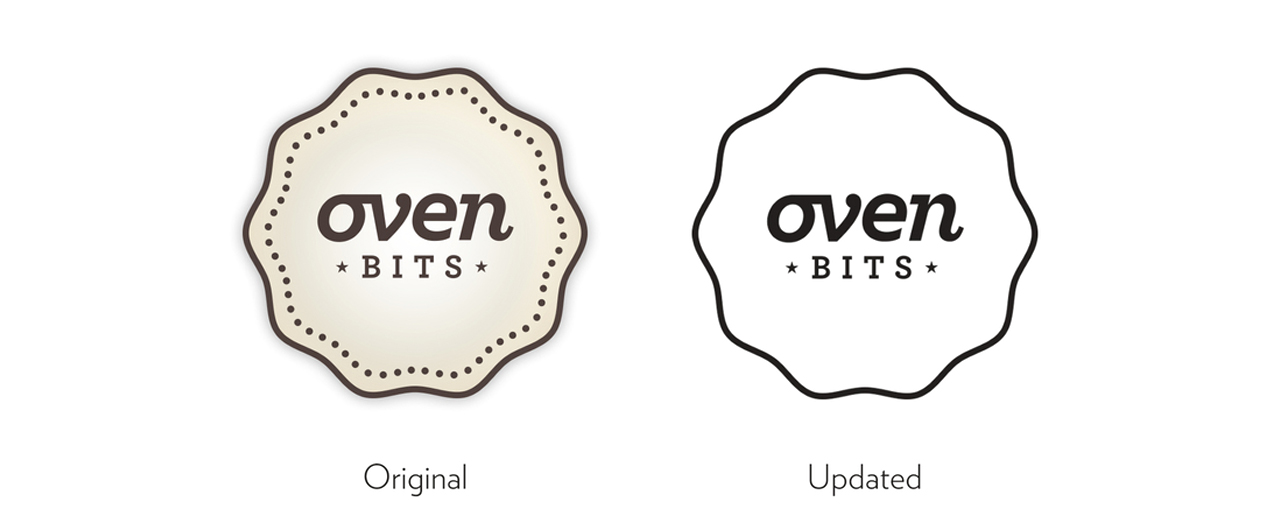 Timeless
By removing all excess design treatment, we were able to evolve a logo that would stand the test of time and trend. Devoid of all former drop shadows and gradients, we felt this revised logo would grow well with us as we continue to grow as a company.
Honest
Another intentional choice was to keep the the center of the logo completely transparent. We felt this would nicely allow for whatever content was behind the mark to shine through. This also reflects our desire for honesty in our day-to-day business practices.
Uniquely Us
Well, it just wouldn't be us in a square, now would it?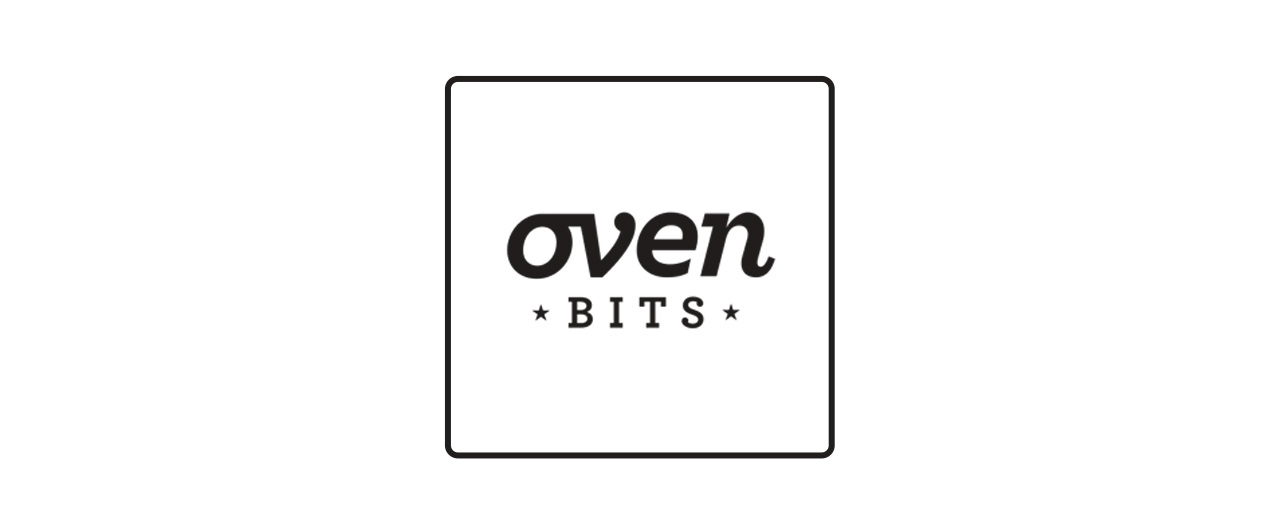 Together, with our new identity, website, and team, we look forward to continuing our pursuit of better, more delightful experiences that people love. As with everything else we do, our new identity will continue to grow as we do.
We are creators, we are pioneers, and we just so happen to be the liveliest blend of software enthusiasts this world has ever seen.
Welcome to the new Oven Bits!